Click on the LINKS above or click the book cover below to be redirected to Amazon.
Scroll down for book title & links
The Forgotten Mission, The Return. Is available through amazon, you can read it on most generic platforms inc. Kindle, Apple iPad-laptops, or even PC by downloading the free
KINDLE APPS HERE!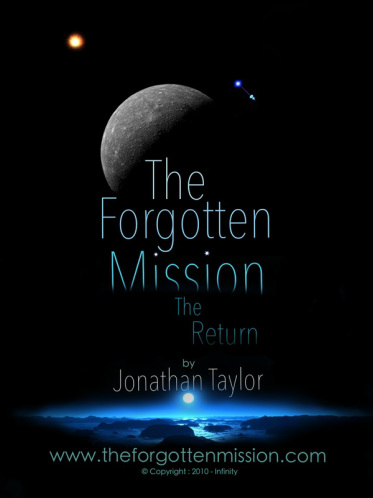 The year was 2067. In a dusty, dark and gloomy room, where nobody had been for quite some time, there stood an old control panel. It had been made at the beginning of the technology race for space supremacy, with big flashing lights and reels of memory tape that spun round whenever there was information to record. The lights and reels had seen better days. This state of the art computer was still switched on, but never monitored. Hardwired into the old mainframe computer system, along with a few other machines by its side. The system had never been connected to the new interface which had been established in the early Two Thousands. They'd lain dormant in the museum they called the Kennedy Space Centre, concealed and hidden away for decades. A distant reminder of the early missions into space. This control panel had a very special job on a mission that was never made public, just mothballed and forgotten, after years of no contact.


UNTIL NOW...
Beep...Beep...Beep...Beep...Beep...Beep...

The reels of memory tape spun into action once more, throwing over seventy years of dust particles, that had settled on the top of the vintage machine, into the air, before falling lazily back down in the stillness of the storage room. Finally coming to rest on top of some already dusty large coloured lights, which suddenly burst into life on the old control panel. They started to blink in unison with the piercing sound of...

Beep...Beep...Beep...Beep...Beep...Beep...


---